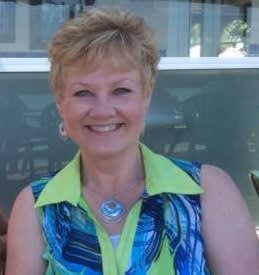 Jackie Stewart is a Pickering resident who has long been affiliated with CLAPW. Her qualifications include 37 years at CIBC, which was split between branch banking and managing 4 separate branches. This experience gave Jackie extensive knowledge of accounting, finance, and reading financial statements. She also has an  HR accreditation and transitioned to the roles of Career Councillor, SeniorEmployee Relations, and Senior Human Resources Consultant while at CIBC on a national basis.  Jackie has extensive governance experience having served on several Boards including CLAPW,  CBPSO, and the  DCC 142 condo association. She brings knowledge of the Developmental Sector and a deep commitment to CLAPW, the individuals served, and their families.
Vice President
WENDY ODELL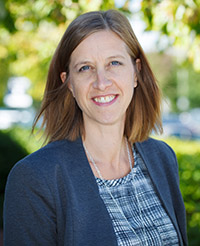 Wendy Odell has a passion for making a difference for patients, families, and clinicians through health information technology initiatives with more than 20 years of experience in the digital health profession.  Skilled in leadership, strategic planning, policy development, governance, and financial management, Wendy is recognized as a collaborative, service-oriented leader with a unique ability to inspire and motivate teams. Currently, she is the Director of, the Mental Health - Health Information Systems (MH-HIS) Cluster, which includes Waypoint Centre for Mental Health, Royal Ottawa Health Care Group, and Ontario Shores Centre for Mental Health Sciences in Ontario, Canada.  Wendy holds a Bachelor of Business Administration (BBA) and a Masters, in Health Informatics (MHI).
TREASURER 
ROBERT A. PALMER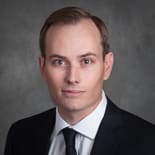 Robert, an Ajax resident, is an Associate Director, Financial Sponsors & Infrastructure with Scotiabank Global Banking and Markets. With seven years of multi-sector experience in equity research and nearly five years of diverse corporate banking experience, Robert will bring a high level of financial acumen to the board of directors and well-honed verbal and written communication skills.  The ability to draw on an engineering background combined with  Robert's naturally inquisitive disposition results in exceptional research and analytical skills which also are skills highly desired by board members.   
PAST PRESIDENT 
JOE VISCONTI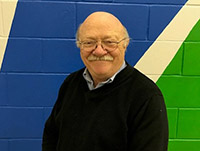 Joe Visconti is a Retired Principal/ Vice-Principal, Durham Catholic District School Board.  He Studied English Literature with a Focus on Canadian Literature at Laurentian University.  Joe was the founding principal of Father Leo J. Austin High School in Whitby and has mentored and taught thousands of students throughout his career as an educator.  With his experience as a Faculty Advisor at UOIT in the Faculty of Education, Joe has over 45 years in education at the elementary, secondary, and post-secondary levels.  Joe has a family member who uses day program services offered by CLAPW and is pleased to provide strategic leadership to the agency.  Joe lives in Whitby with his wife Lynda and sister-in-law Anita.
BOARD SECRETARY 
AMBER SMITH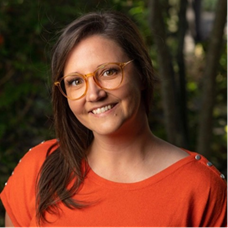 Professionally, Amber's work centers around helping people feel connected to the work they do every day using learning, leadership, and organizational development strategies. As a Learning and Organizational Development Specialist at Ontario Shores Centre for Mental Health Sciences in Whitby, ON, Amber uses these strategies to strengthen employee engagement, drive strategic change, and develop leadership capacity to support the organization in achieving its goals. As an Adult Educator in Durham College's Professional and Part-Time Learning department in Oshawa, ON, Amber facilitates meaningful experiential learning opportunities in an online learning environment for natural and unsuspecting entrepreneurs alike. As a lifelong learner, she has pursued formal education in the fields of Theology, Adult Education, Leadership in Learning, Organizational Development, and Professional Management.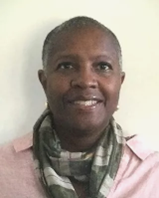 Sandra has over twenty years of legal experience with a strong criminal law background with a focus on mental health. She obtained her law degree in the United States at Case Western Reserve University. Since returning to Canada in 2012, she has obtained extensive experience in administrative tribunals including the Social Security Tribunal, the Ontario Review Tribunal, the Consent and Capacity Tribunal, and Licensing Tribunal. In addition, Sandra has completed and obtained certificates in Administrative Tribunals for York University and Indigenous Studies from the University of Alberta. Sandra believes that all work must be done with compassion and competency.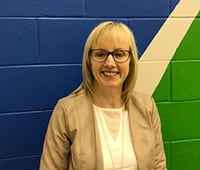 Karen is a Clinical Director at Lake Ridge Community Support Services. She is passionate about making a difference for individuals with developmental disabilities and autism spectrum disorder. She has lived in Durham Region for over 25 years.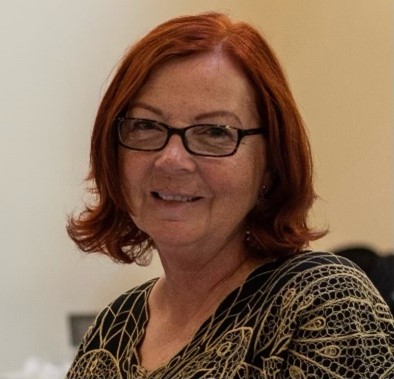 Sylvia is recently retired from OPG. She has been an active member of the CLAPW Christmas Dance committee and recently organized and coordinated a fundraising yard sale. Sylvia assisted with the Family as  Partners Support group which met for a few months prior to the Covid 19 pandemic. She is the parent of two sons and the proud grandmother of three. Brent, Sylvia's youngest son,  is involved in the Community Participation Program at Dowty. With previous volunteer and committee work with The Special Olympics,  Sylvia is a strong advocate for people living with intellectual disabilities. Sylvia was born in Sherbrooke, Quebec, and has lived in Pickering for the past 25 years.