DAVID SUDBURY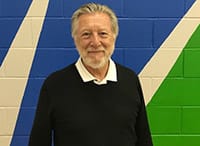 David is a retired business executive formerly as CEO of Securefact Inc. a compliance software company and with Honda Canada as VP and Chief Operating Officer at Honda Canada Inc. and Honda Canada Finance Inc. where he worked for 30 years.
He is a member of the Institute of Corporate Directors and the Financial Executives Institute. David has held a number of Board Director roles notably with the Central East Local Health Network for the Ontario Ministry of Health as Vice Chair,Honda Canada Finance Inc. Honda Trading Inc. and Securefact Inc. David is a graduate of the University of Toronto in 1982.
David is a long time resident of Ajax.
---
---
Karen Chartier, M.ADS, BCBA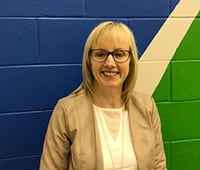 Karen is a Clinical Director at Lake Ridge Community Support Services. She is passionate about making a difference for individuals with developmental disabilities and autism spectrum disorder. She has lived in Durham Region for over 25 years.
---
LUCILLE CURL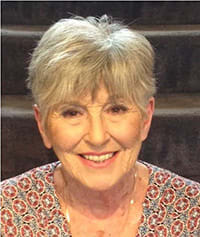 Ms. Lucille Curl is a retired employee of Lasco Steel (Now Gerdau Ameristeel) in Whitby, where for 37 years, she managed[LC1] [LC2] the accounts payable department, worked in purchasing and Accounts Receivable.  She took on a couple of projects as well like preparing an analysis of the profitability of the specialty steel products Lasco and oversaw and audited the computerized data base for the more than 10,000 different items in the stores department.   In addition, she served as President of the local CGA Society and did the record keeping for the employee Credit Union.  For a couple of years, she produced the results of the Pony Club decathlons.

She is the mother of a daughter who has Down Syndrome and has been a client of CLAPW for almost 48 years.  She has volunteered in many different capacities over the intervening years and seen the Association services grow and improve through some really good years and some difficult times and come together to continue offering the services provided.  The new Board has some ambitious goals and she hopes to continue pushing for the welfare of all the clients we serve.   She hopes we can pick up those who we do not yet count among those we serve because we lack resources and commitment.
---
MOSES OKE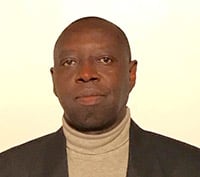 Moses is consummate human resources professional.  He has experience with small and large businesses including private, public and broader public sector organizations.  Moses earned a Master's degree in education from the University of New Brunswick, Certificate in Strategic Business Management from Queens University and Mechanical Engineering Technology Diploma from Mohawk College to round up his varied educational experience.  Moses currently manages the employment accommodation program for people with disabilities.
---
BERNIE CORK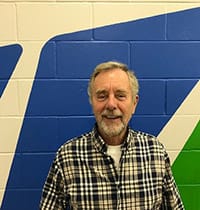 Bernie has been a proud Board member since 2017.  He and his wife have been residents of Ajax for over 45 years.
Before retirement Bernie spent 20 plus years working at Community Living Ajax Pickering and Whitby. During his time there he held a variety of management positions, retiring as Manager of Family Services and Individualized Funding. He now enjoys spending more time with his family, travelling, playing tennis, pickleball and volunteering at the Rogers Cup Tennis Tournament in Toronto each year.
Prior to working at CLAPW Bernie was the Eastern Canada Sales and Marketing Manager for a Toronto Packaging Machinery company a position he held for over 10 years.
Admiration for the Mission, Vision and Values and what it means to the people and families they support brought him back to CLAPW to volunteer as a Board Member.  He is constantly inspired by the organization and have great respect for the professional and dedicated work of all the staff.  I'm hoping that as a volunteer Board member I can help play a part in keeping the Organization strong and proud.
---
WENDY ODELL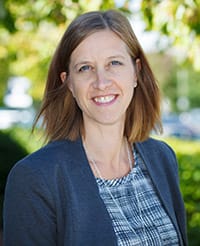 Wendy Odell has a passion for making a difference for patients, families and clinicians through health information technology initiatives with more than 20 years' experience in the digital health profession.  Skilled in leadership, strategic planning, policy development, governance and financial management, Wendy is recognized as a collaborative, service oriented leader with a unique ability to inspire and motivate teams. Currently, she is the Director, Mental Health - Health Information Systems (MH-HIS) Cluster, which includes Waypoint Centre for Mental Health, Royal Ottawa Health Care Group and Ontario Shores Centre for Mental Health Sciences in Ontario, Canada.  Wendy holds a Bachelor of Business Administration (BBA) and Masters, Health Informatics (MHI).
---
JERRY ROZELUK
Jerry Rozeluk has been a resident of Whitby for 18 years and previously resided in Pickering for 7 years. He has been married for 43 years to Anne who worked as a registered nurse in the Rouge Valley Health network. Jerry is a CPA (Chartered Professional Accountant) and has recently retired from the Ontario Lottery And Gaming Corporation as an Executive Director in the Gaming Division.  His 22 years working for the provincial government has been a great experience for him and has provided him and our organization with experience dealing with government agencies. Jerry is very excited to be joining the CLAPW as a board member as he knows the importance of the need for support and services in our community for people with developmental disabilities.
---
JOE VISCONTI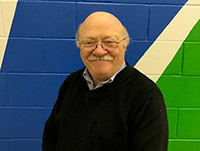 Joe Visconti is a Retired Principal/ Vice-Principal, Durham Catholic District School Board.  He Studied English Literature with a Focus on Canadian Literature at Laurentian University.  Joe was the founding principal of Father Leo J. Austin High School in Whitby and has mentored and taught thousands of students throughout his career as an educator.  With his experience as a Faculty Advisor at UOIT in the Faculty of Education, Joe has over 45 years in education at the elementary, secondary and post-secondary levels.  Joe has a family member who uses day program services offered by CLAPW, and is pleased to provide strategic leadership to the agency.  Joe lives in Whitby with his wife Lynda and sister-in-law Anita.